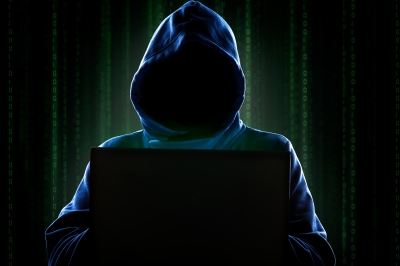 If you own a PC or laptop, then you know you need to protect it from viruses, whether it's a free antivirus program or paid version. Not installing an antivirus program & getting protection isn't a smart choice if you want to have your computer work well for years to come. The consequences of doing nothing can be dire. You know that there are cyber crooks waiting for a chance to turn your PC into a zombie or make it a destination for DDoS attacks. So what options do you have if you want to protect your computer but your budget is busted? Well, there are a handful of powerful free Antivirus program options that are available to download, so you can do something now without worrying about the cost factor.
Free Antivirus Programs on Windows 8: Explore Your Options
Microsoft will release its first ever Antivirus in Windows 8, but the question is, will it have the equivalent strength of traditional antivirus software products? Windows Defender is the name of antivirus program created by Microsoft. PC manufacturers tend to disable Windows Defender, if any third party antivirus software comes pre installed. Pre installed antivirus software generally has a limited trial period. You then have the option to upgrade to the paid version of that product. Or, to keep it simple and costs down, at this stage you might consider whether to continue with that product or to download Windows Defender.
Let's Take a Closer Look at the Protection Strength of Windows Defender
Though Windows Defender is not tested thoroughly, Microsoft Security Essentials has been tested. Microsoft Security Essentials uses the same anti malware elements that Windows Defender uses. In a round up review of antivirus programs, Windows Defender got strong and positive user feedback. Reviewers said that the antivirus program is very easy to use. It scored almost 100% at completion of removal of malware that it detected. One drawback is the speed of Windows Defender in detecting viruses is less than competitors. When compared to other software programs, Windows Defender detected 97% of viruses over a certain time period, whereas over the same amount of time other software detected 99.9 % virus.
And, Other Free Antivirus Software Programs:
There are plenty of free Antivirus programs available in the market to consider. Each one has different capabilities and gives solid protection against PC viruses, spyware and malware. So if you don't want to pay for an annual subscription, read on to know more about those free antivirus software options:
This software is loaded for a standalone antivirus program. It provides security support on anti-phishing, gives online shopping protection and guards from network threat block. It has a hard drive clean up tool and a Windows update checker. Since it's more robust than some others, the interface is slightly complex. If you are a novice in operating software programs you might have a problem without proper documentation to guide you. What impresses me about the program is that it uses four antivirus technology engines, like Bitdefender, Aviva and two others of Quihoo. If you are looking for simple software to run alongside other programs, this will not fit the bill. But if detection rate is your priority then this one is definitely a winner.
Even if some software claim to be free, they charge in some other way. Avast is free to download. Along with Antivirus, Avast gives you the Google toolbar until and unless you uncheck the checkbox. Not only that, Avast Antivirus detects junk loads in the form of files and folders. Along with scanning for viruses, it also scans for performance issues to get rid of unnecessary apps and files. The interface is excellent. It is clear, clean and configuring is so easy. This software is very good in blocking malicious URLs. You can change the scanning style of Avast if you are not too happy with it. You can dictate the how and what as well to assist the program in meeting you goals. Avast's protection level is good but the configuration level scores even higher.
3) AVG Antivirus free –
Obviously you might be wondering why the software companies are giving Antivirus program for free. AVG Antivirus gives you the perfect answer. It is a very good marketing opportunity. The program comes with handful of ads and upgrade advertisements. It has a scheduler that runs and scans automatically at regular intervals. You can choose options like within a month or week.
The AVG Turbo scan improves the scanning speed as it follows the order of files and folder scanning. The best advantage of this program is its speed, configurability and anti phishing results.
Some Antivirus software program spend too much time and effort in interface design. But Avira does not seem to care much about that. No doubt it provides a graphical launcher for your PC system tray but the basic and core program looks ordinarily plain. Fortunately Avira is more about substance than style. The results from any testing lab show the scores for Avira free Antivirus as always high. The program is very smart in doing almost the entire job automatically. Avira's stripped back design is a plus as you can add other security tools without conflict. The protection technology engines of Avira are accurate.
5) Panda free antivirus –
The first look at this program is very impressive with its colorful Windows 8 style interface. The main screen is customizable too. If you do not like the layout of the tiles you can drag or drop them around. You can either add tiles or delete them. According to test labs, detection rate is good but scanning speed is slightly less than others. The software does a great job when it comes to guarding against malicious URLs. The USB vaccine feature tries to protect the USB keys from infection. The Process Monitor tends to be a Task Manager Tool which warns against forthcoming dangers. The Panda's Rescue Kit is a lifesaver when all other features fail. Along with protection Panda's free Antivirus offers some bonus features.
With these software options available for free, do not leave your PC unprotected. These choices are excellent options to give you some protection from malicious viruses and other cyber attacks. Once you have made your choice, test it out and let us know which one you chose!