When it comes to school, there is something that all students – no matter their age or major – can agree on: the right resources can make all the difference. Luckily, there are plenty of student resources available to you. From online tutoring services to asking a friend to help write my essay, there are plenty of choices for whatever you may need help with. What is most important is that you remain aware of these and always make the most of them so that no time is wasted in coming to a realistic solution.
As technology becomes more integrated in everyday life, though, you can also find plenty of apps to help you stay on top of your studies. While the sheer number of options is great, it can also be a little overwhelming to try and find the app that is best for you. Today, though, we will look at our choice for the best app to help students organize and plan: MyStudyLife.
Why Use an App?
Before we get into what app you should use to organize and plan, the question becomes: why should you use an app at all? After all, simply writing your schedule out in a notebook or day planner has been the standard for a long time and why would you change what works?
At the end of the day, though, you would use an app for the same reason you'd use any sort of technology such as typing a report instead of writing it out by hand. Technology can be used to make life a little easier and your tasks more convenient.
With apps to organize and plan your schedule and assignments, there are certain features offered that go beyond what simply writing down your schedule can do. For example, if you write down a piece of your schedule, nothing will happen to keep you from simply forgetting about it. With an app, though, you can set reminders complete with alarms or notifications so you remember what you need to do with plenty of time to get it done.
What Is MyStudyLife?
Jamie Clarke founded MyStudyLife in 2010 after graduating from secondary school. In his time at school, he became frustrated with the study planning apps because he didn't find them particularly helpful but he did find them rather difficult to use.
The main idea behind MyStudyLife is to allow you to keep track of your school assignments across platforms via connection to the internet. This is a great alternative to using a traditional daily planner because it can't be lost or destroyed easily.
Internet connectivity and the ability to connect across devices was crucial to Clarke's design for MyStudyLife. His idea was that this feature should and would allow students to upload an assignment on their phone in class and then be able to access it later on their laptops. This goal of versatility has led to the development of the MyStudyLife app's availability across multiple platforms.
With the MyStudyLife app, you can do the following:
● Track Assignments. With this app, you can schedule in projects, homework, exams, and any other assignments that you might have. Since this app works with the cloud, you will be able to access these tasks from any internet-connected device.
● Plan your classes. In college, the drastic change in schedule every semester can be a little overwhelming. With the MyStudyLife app, you can plan out your classes and schedule them in within the app. This way, you can keep track of your classes from day-to-day, updating them as they change. Whether you are in engineering school, nursing, business major or any other field, planning will make all the difference!
● Set notifications. One of the best features of the MyStudyLife app, you can set notifications for all the assignments and classes that you put in your schedule. This saves you from scheduling assignments or classes and forgetting about them until it's too late.
What Does It Cost?
When you are a student, there are a lot of costs to consider. Classes, textbooks, and other class materials already make being a student an expensive experience. As such, it only makes sense that you would want to save money wherever you can – after all, college students are known for their Ramen noodle consumption for a reason.
So, those resources that you can utilize for free might be the best options for you. MyStudyLife is fully aware of this. As such, unlike some of their competitors, they offer their services for free. This isn't a limited version for free either, you will have access to all of the app's features from the moment you install it without any charge.
What Makes MyStudyLife Your Best Choice?
As we mentioned earlier, MyStudyLife is far from the only option you have when it comes to study aid and student planning apps. So, it only makes sense to look at how MyStudyLife compares to your other options.
MyHomework is a popular alternative option. Much like the services that MyStudyLife offers, you can use MyHomework to schedule and track your assignments and classes. In addition, it can be accessed across platforms and devices to allow for ease of access. Unfortunately, the free version of MyHomework comes with ads and doesn't allow you to access features such as syncing an external calendar or attaching files. For those features, you will have to pay a yearly $4.99 fee. It might be a small price but it's a little frustrating when you are comparing it to MyStudyLife, which is free to use.
Assignment Planner Pro is another option that allows you to track your classes, assignments, and grades. However, much like the MyHomework app, if you want the full range of features that Assignment Planner Pro offers, you will have to purchase the app for a fee.  The fee is only $1.99 which seems pretty reasonable considering how it can help. Another reason that it doesn't quite hold up next to MyStudyLife is that it is an Android-only app while MyStudyLife is available across all devices.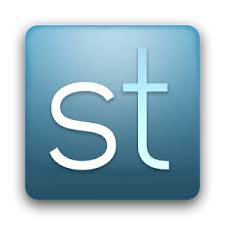 Of course, there are other apps that are free to use as well. One great example is Schooltraq. Unfortunately, this app has the same downfall as Assignment Planner Pro in that it lacks a native iPhone app. Schooltraq is working on their iPhone app and their website promises that they have a web app that will work on mobile quite well. However, this just isn't as convenient as having an app to easily keep track of your schedule.
Conclusion
When you are looking for a study planner app, you have a lot of options to choose from. However, not all of these options are equal or offer you the same benefits. Your best option, though, is MyStudyLife. With this app, you will be able to plan out your studies and set up reminders to keep you on track. Better yet, you can use it on any device without any charge to you, meaning there's no risk in trying it.