If you are old enough, you have witnessed the transition of board games from elementary cardboard editions to somewhat enhanced electronic ones. At the time, having a game that involves a bit of electricity powered by a couple of batteries made it seem like the ultimate invention! The amazement somewhat deflated when the video games appeared and quickly took over the global market. Yet, electronic board games are still very much present and played around the world. Perhaps not with the original thrill when they first appeared, but they have definitely evolved in order to adjust to the new players on the market, their needs and expectations. Here is how they did it.
The Looks and Graphics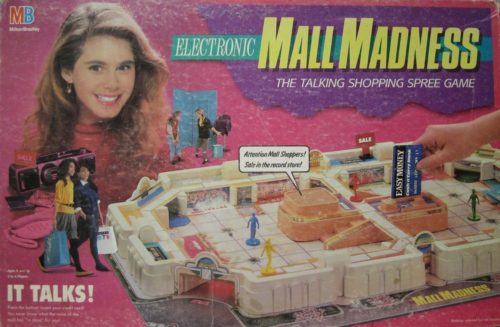 If you take a look at any board game from its inception till this day, the change in the game's appearance is more than obvious. Take Electronic Mall Madness, for example. The colors have changed (it's no longer overwhelmingly pink), as well as the characters on the advertisement.
While at the beginning there was an eye-catching photo of an excited girl with a big grin (typical of the 80s and 90s commercials when such huge smiles were still trusted), today there are cartoon characters on the box. It may seem irrelevant, but it is actually related to our digital lives. Nowadays we are completely at ease to connecting with our avatars and imagining ourselves as some other beings – much more than in the 80s and 90s era.
Also, the game changed the shape of the console from the square to a more round one. This change was seen in many games as it is actually a characteristic of the 21st century. Sharp, square lines on "boxy" products (including clothes, cars, gadgets etc.) were replaced by more subtle and curvy lines, weren't they? The games only followed the global trend.
Needless to say, some electronic board game's visual appearance is such that you really have to take a closer look at the package in order to determine whether this is a board or a video game. This is also a new tendency compared to the 80s when they had no such competition. Just take a look at the XCom board game from this century, which is actually based on board games' greatest competitor – a video game!
Franchising is Their Thing
True, both digital and ordinary board games creators saw great opportunities in connecting to a popular franchise in order to increase profits, and today that is present more than ever. The previously mentioned shopping game can serve as an excellent example, since it started publishing a Hanna Montana version with its characters in 2008. When the show's popularity faded, they quickly got to their feet by switching to the characters of the Littlest Pet Shop in 2011. All in all, the game has had 6 different printings.
Following Lifestyle Changes
If you wish to learn more about human history, it's always good to look at the products they are buying. For instance, one could learn a lot by playing Monopoly. It's not just that the money makes the world go round, which is a well known fact since the game first appeared, but what alterations have been made with Millennials in mind. This illustrates how a small change in a game is actually depicting changes in our lives.
Namely, we are all used to using credit cards, sometimes even more than cash. For this reason, Hasbro published a Monopoly game without the "outdated" dollar bills. Instead, the "Ultimate Banking" edition has plastic credit cards to be tapped onto a small credit card reader when they wish to pay rent or buy properties. In addition, the cards are able to track wealth and increases in property values. Sound familiar? Perhaps even too serious for a family board game, but this is life nowadays and electronic board games continue to be a proper reflection of our lifestyle.
The Sound Effects
One feature that has definitely made a giant leap is the sound. While digital board games were still somewhat of a novelty, the human-like sound coming out of the game was a real delight. Over the years, technological advances have made the whole experience much more pleasurable and today we are satisfied with nothing but pure perfection when it comes to sound effects in our games or other entertainment options.
Online Options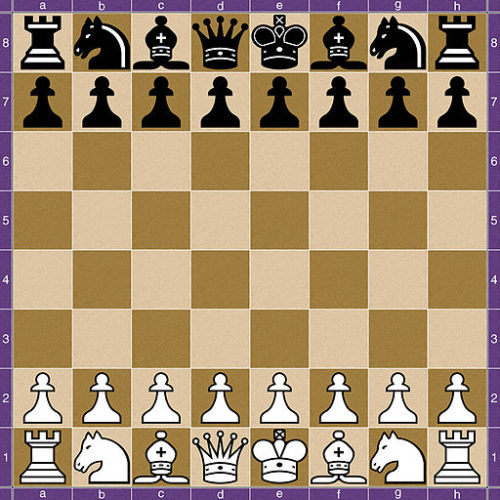 Perhaps the ultimate development in the world of electronic board games is the one that can be seen in the latest electronic chess boards. But, let's see first what regular electronic chess boards can do.
Firstly, this is a completely different experience compared to online chess played on a computer, and it also exemplifies why people are still into board games despite the lure of video games. Some of us still prefer to have something real and tangible in front of us, and that is the experience we get from board games. Whatever happens, electronic board games will never become "too" electronic.
Digital chess boards have made huge advances over the years. Today you can buy some basic boards whose computer memorizes your moves, suggests alternative ways of playing, and you can also play against it, too. To help you place the "invisible" opponent's figures, LED lights serve as indicators for the quicker play. Also, the computer can help you relive the plays by some of the greatest chess players ever.
What is more, the very best digital chess boards can be used in several languages, and they broadcast your game live over the internet. You also have the option where you can play against a human opponent living on a different continent as well. Therefore, the original purpose of a board game is definitely achieved – connecting people. This is something that was unimaginable in the 80s or 90s.
To conclude, electronic board games have only gotten better and better over the last thirty years. Manufacturers are closely monitoring the market and investing in new features. The most popular series and franchises will continue to be used for presenting an old game in the new package to appeal to younger audiences. Perhaps the biggest change in electronic board games which is growing in increasing availability as well as popularity is the option of online playing. That would enable us to always have someone to play with, even if we are home alone. But of course, our first recommendation is to invite someone to come over and have an evening of entertainment and fun enjoying whichever are your favorite games, either online or offline.