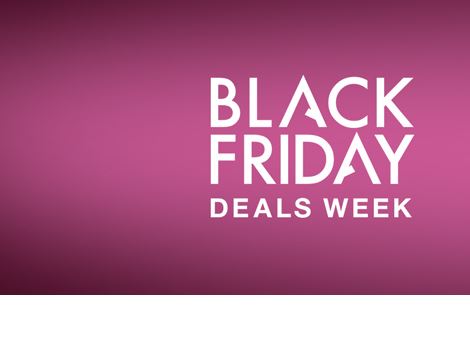 Ready or not, Black Friday is here and many retailers such as Amazon, Macy's, Target and Walmart have already revealed plans for the biggest shopping day of the year. This day marks the beginning of the holiday shopping season. It's a day for retailers to shine, so make sure you take full advantage of the opportunities it presents.
The perfect way to plan for Black Friday and Cyber Monday is to gain insight from last year's trends and purchasing behaviors. Although looking back is essential, looking forward to the expected trends for Black Friday 2015 is also recommended. Evaluating your strategies could lead to saving a lot of money and add some cool stuff to your collection or for crossing gifts off your holiday list this year. Since Black Friday is the busiest shopping day of the year, you need to carry out enough research and have your list ready.
How to Hack Your Black Friday to Save Money and Time?
Honestly, if you do not plan to hack Black Friday, you are doing it all wrong.  You have to understand Black Friday 2007 is long gone and the only way to save money is too set an alarm for the wee hours and start shopping. The game has totally changed and so have  the strategies and hacks. Here are some Black Friday hacks that will not only save you cash but will permit you to enjoy time with your family and friends and still score amazing deals.
1) Find Out Which Products are Cheaper Now vs. Closer to Christmas
Do not be satisfied with the ads only, not all Black Friday deals are created equal and some are not the cheapest prices you will find this year. A lot of popular retailers, selling apparel, toys, electronics and gift ideas will definitely have cheaper prices closer to Christmas.
2) Stay on Your Couch and Still Score a Deal
One of the best ways to hack Black Friday and score amazing deals is to shop online. This is one of the easiest ways to shop yet it is often overlooked. Many upcoming entrepreneurs are willing to stand in line for hours or days to fight over VERY limited number of door buster deals. Some of the smart Black Friday buys include external hard drives, flash drives, HDTVs, Blu-Ray Movies and Smartphone accessories.
3) Leave Your Shopping Cart
During the week before Black Friday, try filling your virtual cart with merchandise and log out of your account. By doing this, it will enable an automated coupon sent to your inbox requesting you to come back and complete the purchase with the coupon. A sneaky but definitely worthwhile shopping trick!
4) Secret Tip When Checking Out Online
When shopping online the week of Black Friday and all the way through to Cyber Monday, you will likely run into a situation where the prices or shipping charges are a bit higher than you expected.  Make use of the live chat feature that many online retailers have and politely request the operator for coupon for free shipping or a percentage off your purchase.  You will be amazed at how many times, they say Yes!
5) Have Your Smartphone Ready before Black Friday
I'm sure you have a Smartphone!  If you do,  make sure you have apps that will save you money and time during Black Friday.  You want all the coupon and deal apps for your favorite stores.  Don't forget to get deals and alerts to your inbox as well for those 2 or 4 hours deals that stores email out frequently this time of year!
If you are shopping for the best Black Friday deals, well, you have come to the right place. We've compiled several of the best Black Friday shopping deals after we scoured the web for you, all in one handy place and we will be updating this post to bring you more as we discover them! So, be sure you check back often or follow us on Twitter so you don't miss any of the awesome deals.   All in all, let's break down what we know so far…and remember, these deals WON'T last long – when they are gone, they're gone.  So don't hesitate!
List Price:  $250 Current Amazon Deal:  $84.99 with FREE Shipping.
Here's a gift for yourself or a loved one that will last for years!  And with the current awesome Amazon Black Friday deal going on now, it's a no brainer.  The GeekPro 2 is everything you need to get started taking pictures.  Best of all, you can take them when and where you want! Indoors, underwater, from your bike, and on the road to name just a few options.   Included with the case come the accessories shown above as well.  The accessories besides the housing case are compatible with all the Gopro cameras. This camera is WiFi ready and you can download the free app (iSmart DV) which allows you to take full control of your camera through the WiFi connection via your phone, iPad or Android pad. Camera has Full HD 12MP,140°wide-angle fisheye lens clear imagery.  It shoots 1080p30fps,720p60fps.