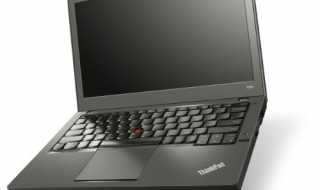 (Updated December, 2017) Determining which laptops come with the best laptop screen or the best laptop display is not an easy task!  For many, when looking for a new laptop, this might not even be a question they are asking even though they should! So when you are shopping for a computer, do you look for the laptop with the best screen and try to determine which is the one that comes equipped with the best laptop screen display when comparing your options as you shop?
While it may not be the first thing you consider, depending on how you are going to use your computer, it can be critical.  To determine the laptops with the best screens can be slightly tricky. The built in display has to meet certain standards to provide the ultimate display and you can easily tell the difference between one that does have the best laptop screen resolution and one that does not.
There are several key attributes that you want to consider in your laptop resolution:
Average brightness,
Distribution of brightness,
Color contrast and precision,
Black value
When these are collated systematically, then the computer screen is able to provide the highest and best resolution. Some laptops have done a fantastic job in creating best in class displays and offer the best laptop graphics for their consumers and users.
Having the best display screen is important depending upon what you are looking for and what you need from your laptop computer.  Whether you are considering this for at home or at work use this may be a major factor in your decision.  So we've checked out some of the best display screen laptops that are on the market today.  What follows is a list of some of the ones that have the best laptop screen resolution that have won many hearts for their superb screen graphics (and have some pretty cool other features too…) and made our top list:
Best Laptop Screens 2017 – Best Display Screen for Laptops
Asus ZenBook Pro UX501VW – Best Laptops Under 1500
While the Asus ZenBook Pro UX501VW might not be a powerhouse like the other laptops on this list but it definitely has an amazing display. The Asus ZenBook Pro delivers stunning 4K resolution that truly does feel like a 4K display. The 15.6-inch UHD touch screen is extremely colorful and the difference can easily be compared to a normal 4K display and the UHD touch screen display.
Like the Toshiba Satellite P50t, the Asus ZenBook Pro offers touch screen functionality which is highly responsive. It has a brightness rating of 289 nits which is considerably less than the MacBook Pro 2016 but considering the difference in price, it is to be expected.
What really makes the Asus ZenBook Pro standout is the all-aluminum chassis which looks simple but elegant and weighs in at around 5 pounds. The audio quality is truly superb for anyone looking for a multimedia machine and the battery can easily last a whole day after a single charge making it ideal for editors and binge series watchers. The only downside of is the Nvidia 960M GPU with 2GB of VRAM which by all means is great for laptop devices but not for delivering a seamless 4K experience.

Dell Precision 5510 – Best Laptop Under $1250
Having used the Dell Precision 5510 for over 6 months I can say for sure that it is by far the best travel laptop on the market. Using an almost invisible bezel, 4K resolution, a bright backlight and a wide color gamut the Dell Precision 5510 has one of the finest screens on the market. Using an Intel Core Xeon processor and Nvidia Quadro graphics the Dell Precision 5510 delivers a seamless 4K experience and thanks to its light but solid build, its ideal for warriors and travel.
The Infinity display technology used in this laptop delivers a bezel so slim that it's almost unnoticeable on the 15.6-inch display. It has a brightness rating of 322 nits as well as having amazing sound quality. Even while running two 4K videos simultaneously, this laptop didn't show any signs of slowing down or stuttering showing just how powerful it is as a workstation. If you're someone that travels a lot and likes to watch 4K videos or use Photoshop or edit videos then Dell Precision 5510 is your perfect road companion.

HP Omen 17
The HP Omen 17 is one of those laptops that people think isn't meant for gaming or 4K support due to the plastic like, bulky body – but once you see what's under the hood you'll be surprised at why it doesn't cost more.
HP Omen 17 has a 4K 17-inch Quad-HD G-Sync enabled display that is guaranteed to deliver amazing video quality without exception. The HP Omen 17 is a gaming laptop that is designed to deliver the most stunning visual experience to gamers and movie enthusiasts. The HP Omen 17 is powered by a 6th gen Intel Core i7 processor along with an Nvidia GeForce GTX 1070 (8GB GDDR5) to support high end gaming and 4k resolution videos.
This best laptop screen contender is intended to be more affordable than stylish which explains the bland design and 7 pound weight. In a market that is continuously looking for ways to reduce the weight of laptops, the HP Omen 17 isn't one of those. That makes it a great 4K laptop for gaming but due to its size, plastic like body and weight,  its portability is limited to a certain degree. If you can overlook these issues, then HP Omen 17 is a great option for a 4K gaming laptop and is priced around $2,000.

Apple MacBook Pro 13Inch – Best Laptop Under 1500
I don't consider myself to be a fan of Apple lately but the MacBook Pro definitely makes me rethink my opinion of the brand. The MacBook Pro 2016 doesn't offer a 4K display but makes up for what it lacks in resolution with its amazing screen quality. When I got down to testing the MacBook Pro 2016 I was surprised at how amazing the display looked when compared with other laptops and it even looked better than some low-end 4K screen laptops. It's extremely lightweight and the battery holds up pretty well.
The Retina Display really makes the color more vibrant and colorful which results in an amazing laptop to watch videos. Another thing worth mentioning is that the 13.3-inch size and 2,560 x 1,600 screen is 67% brighter with a brightness rating of 500 nits. Considering its extremely light weight, fast performance and disk speeds, the MacBook Pro 2016 is perfect for anyone that wants to enjoy HD videos.

Razer Blade Pro Laptop
The Razer Blade Pro Laptop has one of the best laptop displays on the market. The Razer Blade Pro Laptop has a beautiful 17 inch IGZO G-SYNC display that can output 4K graphics. I'm sure you're wondering how a laptop can display such high resolutions without stuttering. Naturally, to display such high resolutions the laptop needs a powerful 3D card to get the job done. The Razer Blade Pro runs on the GTX 1080 which is a powerhouse for graphics.
When I first heard about the Razer Blade Pro my main concern was the battery consumption. A screen that displays 4k graphics would require a lot of more power than an ordinary screen but surprisingly the IGZO G-SYNC display balances out the power consumption without a noticeable change in video quality. The Razer Blade Pro Laptop is a powerhouse that is perfect for gaming, editing, and thanks to its high pixel density watching a movie on this bad boy is amazing. It's powered by a 6th generation Intel Core i7-6700HQ processor and has 2TB SSD storage along with 32GB DDR4 Ram to deliver the best gaming, editing or video experience possible.

---
This next group of laptops are some of our last year contenders that are still ranking and still available.  We've added some of the newest models to this year's competition, however, all of these definitely fit the Best Laptop Screen list!  In fact, some of these below are even better deals simply because they are not the latest model.  So check them out and see about saving some money while getting the best screen display that you were looking for:
Lenovo Thinkpad  – Best Laptops Under $700
If you use this laptop once, I am sure you will wonder why you haven't noted its screen display earlier. The display screen for the Lenovo Thinkpad is 15.5 inch and comes with a resolution of 2880 × 1620 pixels.  It has "in plane switching" technology with a viewing angle of 180 degrees.
This laptop does not have the typical jaggedness found in other laptops that are out there.  It has a decent battery life of up to six hours with an Intel core i7 CPU and NVIDIA graphics. With a price tag of approximately $1300,  this laptop has an affordable and extraordinary display screen for you to experience.

Acer Aspire S7 – Best Laptops Under 1000
This is a sleek and stylish all white laptop.  Definitely a classy look for those that are looking for something a little different! It has a 2560 × 1440 pixel screen, which is way beyond the standard 1920 × 1080 resolution that was part of the previous Acer model and, in fact, has greater pixel density than all the other general laptops. Photos and videos in this laptop are as bright as an HDTV at home.
So for those that home entertainment is big, this is a great option to consider.  The laptop offers an Intel WiDi technology that sends the display to a projector or TV with wireless action. Battery life is good enough with seven hours of standard duration. You are able to configure the Acer Aspire S7 with either the Intel core i5 or i7 processor.  You get this stunning laptop for under $1000 based on our recent price checks.

Apple MacBook Pro 15 – Best Laptops Under $1200
We've covered the latest version of the MacBook Pro 13 inch above, but if you are interested in a top rated prior model, this is one to consider!  As someone that also owns it, I can definitely support the recommendation for this model as well.
You skip a breath once you view this laptop in action.  It is really an amazing screen to watch when in action.  The screen comes with a pixel power of 2880 × 1800. Picture and videos come to life with stunning brightness. The Apple MacBook Pro 15" is like the Lenovo W50 and comes with the "in plane switching technology" that helps in minimizing glare and provides an 180 degree wide viewing angle.
If you use Adobe Photoshop, you will find it reduces even the slightest blemishes. The Intel core i7 processor is almost lightning fast when it comes to photo touching and video editing. The battery life lasts for eight hours. This 15 inch stunning laptop comes at a price of approximately $1999.  While not the cheapest of the options, it definitely is worth the price if you need the specifications that are standard with this computer.

Dell XPS 15 – Best Laptops Under 1500
This laptop beats all competition when it comes to screen resolution. Standing at a resolution of 3200 ×1800 pixel, Dell XPS is blazing a trail well ahead of its competitors. Apps like Sony Movie Studio and Adobe Photoshop all for fantastic video and photo editing opportunities with this laptop.
If that's your goal, then this might be the perfect one to check out.  The color clarity is so fine, that marketing agencies love to take brochures and pamphlets and print straight from the Dell XPS. The battery back up is also superb as it runs nine hours for one full charge.  The Dell XPS 15 can easily claim to be the best graphic laptop when it was tested with the highest screen resolution and NVIDIA graphics and Intel core i7 processor.

Samsung ATIV Book 9 plus – Best Laptops Under 1500
Like the Dell XPS this Samsung ATIV laptop also is set at a scale of 3200 × 1800 pixels. With a screen size of 13.3 inch it might not have the biggest of screen sizes when compared to some of the others that we have listed here but it definitely works well if portability and weight are issues. The display is extraordinarily sharp when reviewed.
Business documents on the laptop screen look exact and fine even when zoomed in on closely. Videos and photos look are vivid and crystal clear.  The Samsung Book 9 uses the Intel core processor. The computer comes with a reasonable battery life of more than seven hours per charge.  You get a stunning display in AT14 Book 9 that is portable and easy to use and reasonably affordable.  Definitely one to check out!

In checking out the various options, these laptops stand out in our list of the Best Laptop Screens this year amongst some tough competition.   All of these our top contenders come with wifi, plenty of storage that is sufficient for most standard uses and fast processors for whatever you are working on.   All of them have the stats that will insure that you'll love your laptop.  When you add in the super crisp display, you'll know that you don't need to look further than one of these options.   With high resolutions like these your photo editing, video streaming and web browsing will rise to a whole new level!
So take a few minutes to check out these laptops with best screens and let us know your feedback among our favorite best laptop screen choices that are listed here! Leave your comments below.