If you're anything like most consumers in the developed world, chances are you're purchasing an increasing number of goods and services online.  E-commerce retailers have been stealing market share from brick and mortar stores while enjoying double-digit growth for years.  Globally, consumers spend an estimated $1.2 million USD in online transactions every 30 seconds.  Crunch that kind of number out for a day, month, or year, and the amount of money exchanging hands over the internet is mind boggling.
Of course, online payment systems are the engines that drive all these web based money transactions.  Whether paying for an item with PayPal or sending money to a friend via the Square Cash mobile app, we rarely think twice about conducting business online.  The speed and ease offered by quality online payment systems have created a push button culture of commerce that has made the buyer experience more convenient than ever.
Here's a look at 6 of the best online payments systems available right now for merchants and consumers alike.
WePay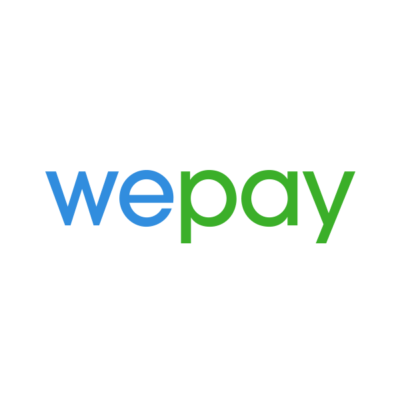 If you're an e-commerce retailer or have a need to accept payments online, WePay might just be the simple solution for you.  What began as a method for multiple people to pool money together to pay for a common purchase, WePay has evolved into a robust platform partner that easily integrates into an existing website as the payment processor.
The benefit to the user is a transparent buying experience without redirection to a third party online payment system.  If you've ever made a donation on a crowdfunding site such as GoFundMe.com, you probably used WePay without even knowing it.
PayPal
Any list of online payment systems would be worthless without a nod to PayPal, the granddaddy of them all as far as popularity and number of users are concerned.  Co-founded by Mr. Midas Touch inventor Elon Musk of Tesla and SpaceX fame, PayPal has grown from its nascent days as the "way to pay for stuff on eBay" to the world's most widely used method for acquiring payments of all types.  In addition to offering payment processing for merchants, PayPal is one of the few trustworthy services for peer-to-peer money transfers.  With over 8 million transactions processed daily, this giant of the industry isn't going anywhere soon.
Google Wallet
As the company that seemingly runs all facets of the internet, it's no surprise that Google has entered its own product into the online payment systems arena.  Google Wallet functions a bit like PayPal in that it allows users to link their bank accounts and credit cards to the service in order to transfer money to participating merchants or fellow users.
A key differentiator for Google Wallet is the way it thrives when coupled with the Android Pay app.  This combination provides consumers the extended functionality of using their Android mobile devices to present payment at physical points-of-sale.
WebMoney
Established in 1998, WebMoney first achieved success as an online payment system in Russia and the former Soviet Union prior to finding adoption by 31 million users worldwide.  WebMoney differs from most other electronic payment providers by employing its own proprietary currency type known as WebMoney units (WM-units) for the secure transfer of funds.
Users don't need to link a bank account or credit card to open a WebMoney account, which can be funded by a variety of alternate methods including prepaid card deposits and the conversion of electronic currencies such as bitcoin.  Accepted by over 100,000 online stores and services, WebMoney is a comprehensive solution for consumers to purchase everything from appliances to online game playing experiences.
Square Cash
You can search high and low for the easiest way to conduct peer-to-peer money transfers, but you're unlikely to find a better option than Square Cash.  Available as a mobile app for iOS and Android, or by email, Square Cash enables a user to instantly transfer funds from a backing bank account to another user by simply entering the recipient's name, phone number, email address, or unique username (also called a $cashtag).
Armed with forward-thinking mobile integration, Square Cash even displays contacts from a user's smartphone who also use the service.  Be prepared to share this app with the friend who always "forgets" to chip in for pizza!
Dwolla
On the scene since 2010, Dwolla is a relatively new player with products in the traditional payment processing platform and mobile app spaces.  Waiving transaction fees since 2015, Dwolla has positioned itself as an attractive alternative to PayPal for many merchants.  Dwolla has also streamlined some of the technicalities involved in online transfers and can often complete the withdrawal-to-deposit process faster than many services relying on a standard 2 to 3 day window.  Another groundbreaking and unique feature of Dwolla is the ability to send money through social media sites like Facebook, LinkedIn, and Twitter.
Now you can choose from any one of these that will best meet and fit your needs.  Which one do you think is best for you?