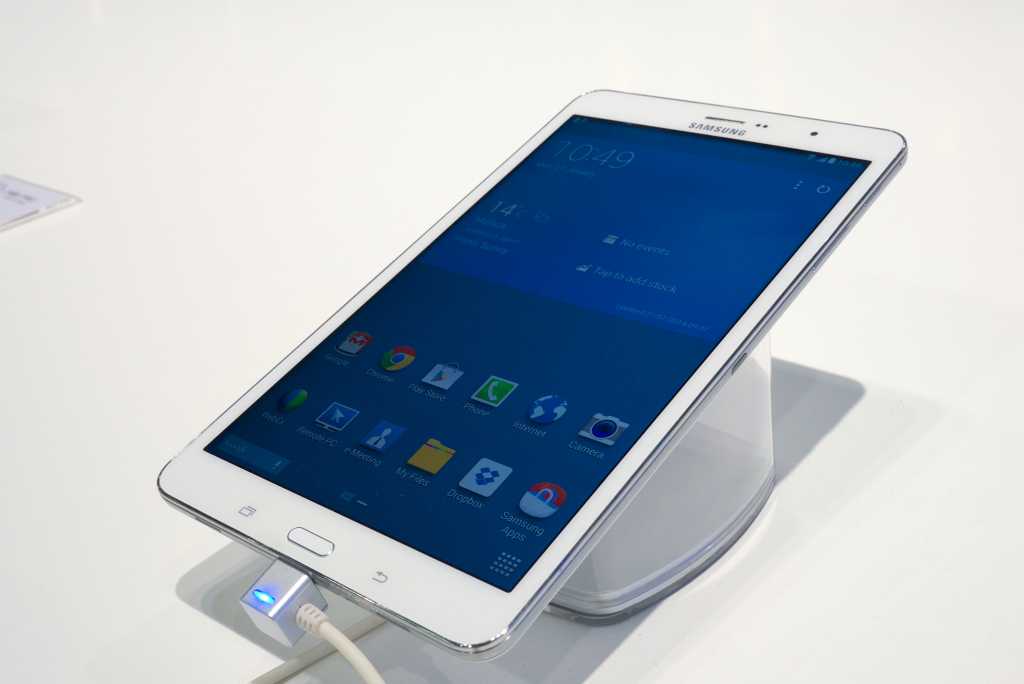 (Updated July, 2017) When we purchased our Samsung Galaxy Pro tablet, we were quite happy with how everything worked. The tab was no doubt impressive thanks to its solid battery life, thin and sleek design as well as an enviable high screen resolution capacity. Our review of the Galaxy Tab S was full of praise and an affirmation that it was indeed, the perfect gadget for every techie. The "Lollipop update" as it's famously called was good news for Samsung tablet customers including ourselves. However, while some Galaxy S5 users had a smooth time updating to the latest Android 5.0 Lollipop Operating System, our tablet began experiencing serious problems immediately after the update.
Our tablet began having overheating problems evidently pointing out serious issues. Initially we thought this problem only affected our tab but on digging deeper into the topic, we discovered that a host of other Samsung Galaxy Tab users had expressed their dissatisfaction after upgrading their devices to Android 5.0 Lollipop. Apparently, their tablets had also developed serious overheating problems; some said their tablets were so hot that you could comfortably fry on an egg on them. Online forums are now flooded with complains from S5 users experiencing overheating problems after upgrading to the new OS system.
In our case, we realized the tab gets hot very quickly especially during heavy load i.e. several apps running at the same time. Warm temperatures are not unusual for mobile gadgets. However, our tablet heats up so much that we have noticed it's deforming the rear cover of the tablet.
So, what are the likely causes of Samsung Galaxy Pro tablet overheating?
The high resolution display is suspected to be one of the reasons behind the overheating menace. Lower resolution devices ordinarily produce less heat and this would explain the reason why high resolution tabs tend to overheat. However, extreme overheating especially after the Lollipop operating system update is strange. Initially, the choice of back cover for our Samsung Tablet seemed perfect but after the update, the back cover materials don't respond well to high temperatures. The problem is the cosmetic disaster that happens thereafter; our Samsung Galaxy Tab S gradually began having small bumps; they aren't easily noticeable but the look, most importantly, the tab's feel is not the same.
Many users experiencing the same problem have filed complaints with Samsung but an official statement from them is yet to be released. At this point, it's not easy to know how widespread the issue is. Samsung is probably taking time to understand the magnitude of the problem and come up with the best way to address it.
Some users who managed to inquire with Samsung reps about the overheating and were advised to re-update their system software and investigate whether overheating goes away or not. New buyers on the other hand have been advised to exchange their gadgets for new ones if the problem persists.
For now, the overheating problem has cast doubt on the performance of the new Android 5.0 Lollipop operating system and we hope that Samsung will soon address the issue to avoid losing its customers to iPad Mini whose users have not reported overheating issues.
UPDATE:  Samsung recently put out a new system update for these tablets….however, we're going to wait a bit and then check out what other people have for results with that update.  ????  In the meantime what we've done to resolve the issue is decrease the number of apps running at the same time, stopped our mail from coming onto our tablet every time a new mail hits the inbox and lowered our screen brightness levels.  These steps have effectively stopped us from having overheating issues for the last week.
Update 2017: We've had repeated problems with our tablet.  The latest additions have been flickering screens as well as rebooting….so the combination of these 3 items haven't endeared us to Samsung and their products at this point.  Boohoo, I used to love them!
We are going to get our tablet reset and see what, if anything, that does to help the situation!  And from all of our research and checking, it seems that Samsung abandons support for products fairly quickly and that assistance with keeping this tablet model is just about non-existent, unfortunately.
Leave your comments in the comments section below.
If you enjoyed this post, please share it on Twitter or Facebook, pin it to Pinterest or stumble it on Stumbleupon.  We appreciate your sharing!  Thanks –