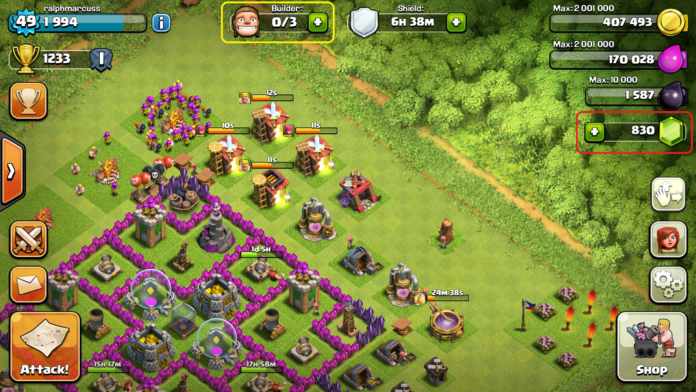 The commute to work can be a real nightmare that's why the best apps for games or travel can make life a lot easier! To start with, there's the hustle and bustle to get a seat on the bus or if you take a train. Then there's the fact you're crammed into the space like a sardine, and worse still, you then have simply no idea where to look.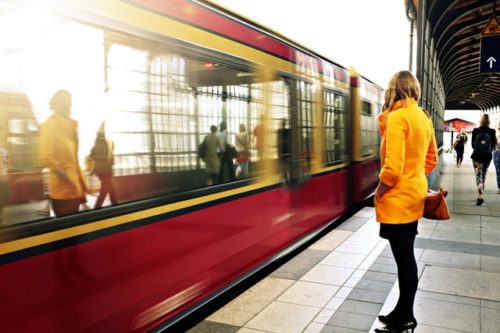 You can dart your eyes around a the space making sure you don't start accidentally staring at someone, despite being deep in thought, while locking eyes with someone is truly horrific. Instead, we usually spend our time, eyes fixed to our phones, which again leads its own problem. Simply, what do we do on our phone?
Sure, we can text, check emails, send Snapchats to any and every one that we know. But why not spend your journey playing a game?
It's the perfect way to liven up a dreary morning commute as you get closer to the working day, while it can also be a good way to cheer yourself up after a rough day in the office on the return trip.
They offer a fabulous escape on top of being able to pass the time and there are tons of great games out there ideal for the daily commute. We take a look at the best types to keep you occupied on your way to work.
Strategy Games
My person favorites are strategy games.  I can get lost in determining what's the next best move to make or step to take in game.  Or perhaps I need to figure out what kind of upgrades to do to put myself in a better position.  All in all, it's definitely the type of game to make your commute or waiting time fly by!
Some of the most popular ones include:
Clash of Clans (who hasn't heard of this one?)
Clash Royale
Mushroom Wars 2
Planets vs Zombies 2
Star Command
Vainglory
Bingo Games
What you generally need to keep you occupied on the way to work is something quick, easy and exciting. Bingo apps tick all three boxes. There are tons of apps out there, with the ability to play with a number of different balls, meaning you can make them as long or short as you want.
What's more, you can even earn a little cash as well if you play for money. There are a number of ways to get started, with plenty of bonus codes to get you going. It's well worth looking around for the best apps before downloading one.  Many of them generally tailor themselves to a specific market, for example over-50s, young adults, women, etc.  So you want to make sure that you find the right one for you! And hey – Just don't scream "house!"  or "bingo" in the middle of your commute.
Trivia Games
There's no doubt that trivia games and quizzes can help sharpen the mind, so having a go on your way into work may be the perfect way to focus your mind for the day.
The number of quizzes in the App Store and Android store is quite phenomenal, so whether you're looking for news quizzes, political trivia, sports or geography, you'll comfortably find something to test your brain first thing in the morning.
So many people play trivia on the way in to work these days, while some apps are even offering you the chance to win some cash these days. The likes of HQ Trivia and Cash Show are two examples of this, with the opportunity to win a tidy sum twice a day.
Essentially like Who Wants To Be A Millionaire for your mobile, they're becoming a real game changer and come certain times of the day it's becoming almost a given you'll see at least one person on public transport getting overly involved in one.
Simulation Games 
If you're looking for something to keep you occupied across a week or month with the ability to pick back up from where you left off, a simulation game is certainly for you.
With over 40 million players at one time or another playing it, the various SimCity options definitely are a fan favorite and on to explore!  In fact, the SimCity Build It is the most played version of the game ever.  So take a minute to check it out.
The App Store has its own dedicated section for this genre with all the favorites from years gone by. You can download The Sims, Sim City and even Surgeon Simulator if you fancy yourself as a bit of a doctor.
They're a good way to escape from the world and enjoy a bit of downtime on your commute, particularly on the way home. More than any other apps, simulation games will take your attention away from your commute and make the journey a little bit more bearable.
They're perhaps best suited to sports games but there are dozens across all niches, including even farming simulators type options!
Puzzle Games
Puzzles are quick and easy, ideal for shorter commutes into work. They'll generally only take a couple of minutes per game, so can even be enjoyed a toss a couple of tube stops.
There are dozens of brilliant puzzle apps on the market from Tetris style games, to tile games and of course Candy Crush.
One of the more popular apps, Candy Crush thrills millions each and every day and really is a quality game that never gets dull. Another genre that'll help get your brain moving a little faster in the morning, it's one that is forever expanding and changing, with some serious graphics now involved in even the simplest of puzzle games.
Sports Games
For those with a competitive streak, particularly those who work in a competitive environment, sports games will help get your mind focussed for a pressured day at work.
When it comes to sports games, quality can vary on mobile, with some almost console standard. Others  are more basic offering a more light-hearted approach.
Most of the classic EA games are available, such as FIFA or NBA 2K18, and offer superb game play that'll have you believing you're playing a PS4 rather than an iPhone.
No matter what your sport, there will ultimately be a game to get the blood flowing.
Most will be free, with the likes of Pro Evolution Soccer, Top Seed Tennis Manager and Stick Cricket all free. With these however, there will be a number of add-ons usually involved if you want to unlock every mode. But to be honest, it still works out much cheaper than what you'd have to pay for the console version.
Bottom line?  There are dozens of games and apps that can help you keep your commute time tolerable and travel easier! All you need to do is to decide which type of game is your favorite and download a couple of options to test out.